Flight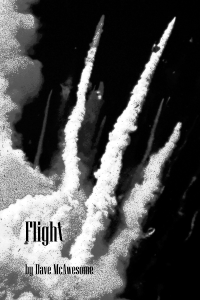 Flight
by Dave McAwesome
Standard trade paperback, black and white, 30 pages.
2014
Do you like moonlit llamas, haunted stews and lost penises? Then there is a 14 percent chance you will enjoy Flight, an anthology of things.
This 30-page book includes such titles as Lost Penis, The Best Wife, and the multi-part Boundless Adventure. Of course, who can forget the ever memorable Table of Contents or even Blank Page on the Opposite Side of the Table of Contents?
Anthology of the strange and dumb.
Buy it:
$4.99 from IndyPlanet